The PINCC Board of Directors
PINCC is lead by a talented and tireless group of medical and business professionals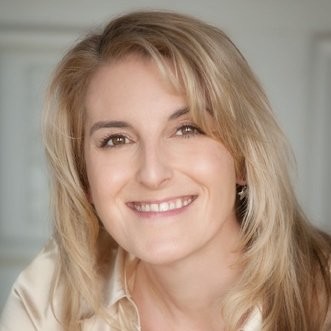 A land use attorney and long-time civil servant, Rochelle brings tremendous knowledge and experience to PINCC. She was first elected to the Davis City Council in 2010, as a city council member has Rochelle led efforts to develop a sustainable budget and stimulate economic development to support her community. Rochelle has extensive experience successfully raising funds and managing fast-paced oversight projects.
Rochelle Joined PINCC in 2016 and has since helped steered the organization to heal tens of thousands of women and empower communities across the globe.
Rochelle received her J.D. from McGeorge School of Law in 2003 and a bachelor's degree in Political Science from UC Davis in 1996. Rochelle has called California home since 1993 and raised her three sons there.
Executive Medical Director
Dr. Melissa Miskell is a board-certified obstetrician and gynecologist and joined PINCC in 2006 Dr. Miskell began working to eradicate cervical cancer after attending several medical mission trips to Central America in the early 2000's. In Dr. Miskell's words:
Cervical cancer is a completely preventable disease, but it is the leading cause of cancer deaths among women ages 20 to 60 in underdeveloped countries. The women in these areas have no routine screening. We are teaching healthcare providers simple protocols that can save these women's lives.
Dr. Miskell graduated from Texas Tech University with a Bachelor of Arts in Chemistry, a Bachelor of Science in Zoology and a Master of Science. She later graduated from the University of North Texas Health Sciences Center and she completed her residency at Texas Tech University Health Science as Chief Resident.
Monica Odero-Winegar
Monica was born in Kenya and holds a Bachelors in Communication Studies, a nursing degree, and masters in nursing. Monica is a qualified family nurse practitioner as well. Her knowledge of women's medicine and passion to leave the world better than we found it is an invaluable asset for PINCC. Monica joined the PINCC team in 2008 and has since impacted thousands of women's lives for the better.
Dr. Loie Sauer
Dr. Loie Sauer received her medical degree from the University of Missouri-Columbia School of Medicine and has been in practice for more than 20 years. Loie is a vascular surgeon with a specality in breast complications. She currently serves on staff at the University of California, San Francisco. Loie joined the PINCC team in 2016.
Dr. Richard Godfrey
Dr. Rich Godfrey is a practicing surgical oncologist with a focus on breast disease. He has worked extensively across the globe to help eradicate some of the world worst killers. Richard participates in a hospital building project in Kenya and works with seperate NGOs striving to empower rural, hard-to-reach, and vulnerable communities. Since 2017, Richard has brought PINCC valuable insight and direction when tackling hard problems in challenging areas.
Davis Miskell
Davis' service to PINCC is based in his firm belief that traveling and volunteering hones your foundation for personal growth and multicultural understanding. Women are the motor that what keeps the world moving forward, which is why Davis is dedicated to ensuring that PINCC remains a dedicated leader in sustainable female disease prevention.
Zac Neill
Zac handles all things business. He ensures that PINCC thrives to spread its mission to end cervical cancer across the globe. Zac pursued his MBA from IE Business School in Madrid where he met reliable friends and contacts in dozens of countries. Although Zac joined PINCC in 2017, his passion for traveling and serving those who need a helping hand found its roots in Zac's first visit to Central America in 2004.
Shelby Miskell
Shelby
Joined in 2012.